Breathing Apparatus (B.A) – Refresher
Make a booking enquiry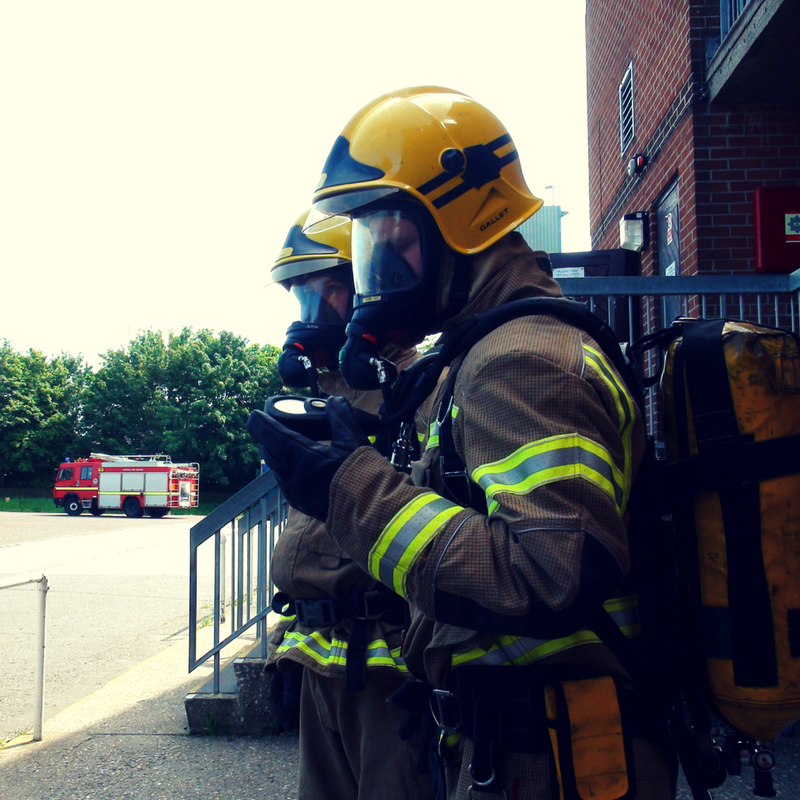 Objectives:
The delegate will be able to:-
Name the basic components of a B.A Set
Understand the electronic/mechanical gauge
Understand how to put a B.A cylinder on the set
To show competency on visual and high pressure tests
To show competency on a face mask seal test
To be able to understand and demonstrate the functions of a B.A entry control board
Perform rapid deployment
Perform snatch rescue/valve isolation
Understand basic search procedures
Undertake a confined space exercise with assessment of competency
Course Content:
Introduction (including safety brief)
Check PPE (Personal Protective Equipment)
Medical form
Refresher training and assessment (B.A set)
B.A. entry control procedure competency assessment
Practical confined space drill utilising the Fire Service B.A chamber inclusive of competency assessment
Maintenance and safety checks
Documentation/recording set and cylinder use
Recommended for: All initially trained staff required to use breathing apparatus to perform an Emergency Response Team function
Duration: 1 Day (0830 – 1630)
Certification: Training Portfolio inclusive of updates and assessments included.
Cost:  £274 per delegate (plus VAT) Min 6 – Max 8 delegates
Includes:
A light lunch and refreshments will be provided (please inform us of any dietary requirements)
Training Portfolios with wear/drill logs, assessments and other relevant documents.
Use of BA sets and cylinders
Use of Norfolk Fire & Rescue Service Training Centre 'BA Chamber'
Note: Due to the physical nature of wearing breathing apparatus, we request that no alcohol is consumed the day previous to the course; and candidates hydrate suitably during the course day.
Delegates will be required to  be clean shaven ensuring maximum mask contact and minimum safety requirements are adhered to.
Delegates will also be required to complete a medical questionnaire prior to commencing training. Norfolk Safety CIC reserve the right to refuse training should a delegate fail to meet Health & Safety requirements or have a medical condition/issue that could result in potential difficulties when training. (Full charges could apply)
Duration: Full day (8 hours)

Location: available at your premises or our training facilities (see venues)