Fire Marshal Course (Inclusive of Fire Extinguisher Practical)
Make a booking enquiry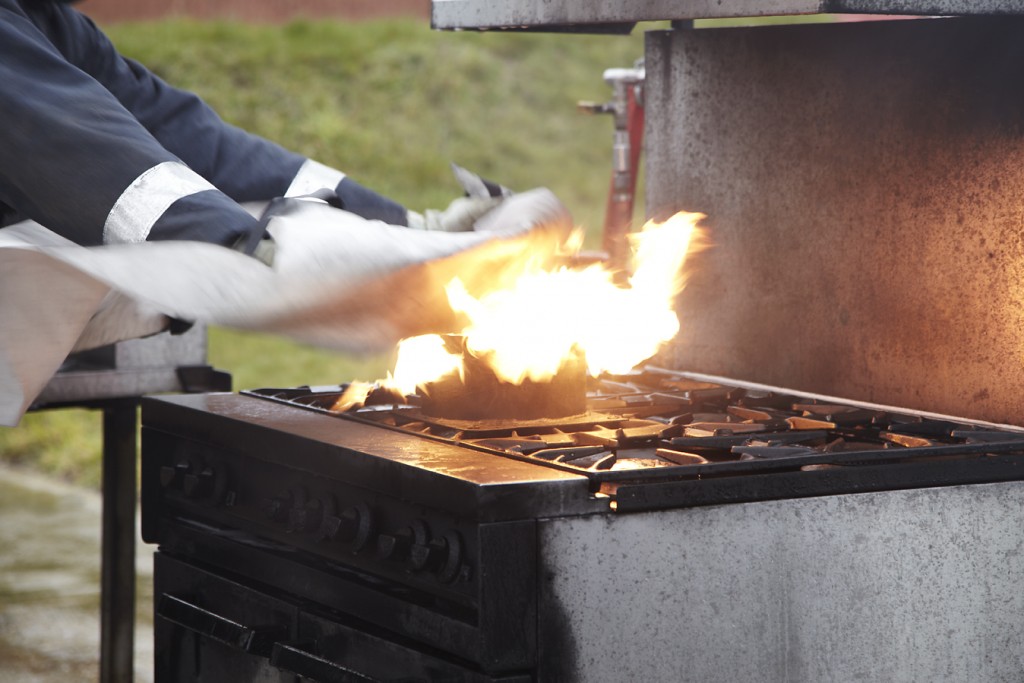 Objectives:
The delegate will be able to:
Understand and recognise the hazards posed by small fires.
Implement the correct emergency procedure.
Select the appropriate extinguisher and operate it correctly.
Recognise unsafe practices with regard to means of escape, fire warning and fire fighting equipment.
Course Content:
Introduction
Presentation
Training subjects covered:

Extinguishers (practical)
Fire blankets (practical)
Basic first aid (burns)
Process of fire and fire development
When and how to fight a fire
Door opening procedure
Identifying fire hazards
Control measures Fire legislation
Induction procedure
Evacuation Procedures

Outdoor practical session – delegates extinguishing fires using different types of extinguishers and a fire blanket.
Recommended For: Trainee Fire Marshals with responsibility of evacuations and advisable for all staff as part of their fire training requirements ensuring cover is maintained and employee awareness.
Duration: Approximately 3.5 hours
Certification: A certificate of completion will be awarded
Cost: Discounted rate of £675.00 plus VAT block booking for up to 12 delegates. Any additional delegates up to a maximum of 15 will be charged at the single delegate rate (£67.50 +VAT)
For an individual a monthly open course is available click here for dates. Individual delegate rate @ £67.50 plus VAT
Note: Due to the practical nature of this course we recommend that delegates wear flat shoes, trousers and long-sleeved tops.
Duration: Half day (3.5 hours)

Location: available at your premises or our training facilities (see venues)