Fire Safety, Evacuation Procedures and Evac-Chair Practical
Make a booking enquiry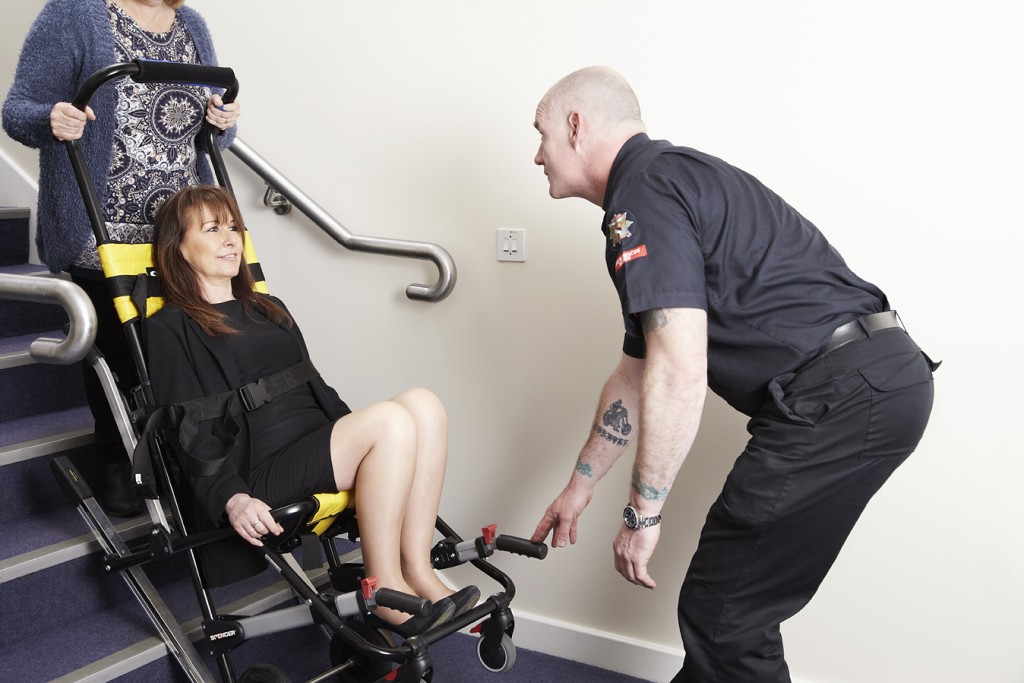 Objectives:
The delegate will be able to :-
Assess a situation to ensure their own safety
Be aware of the activation of your fire alarm system
Understand fire alarm panel awareness – including reset
Undertake contact protocol for the Emergency Services
Understand procedural activity on fire alarm activation
Identify appropriate equipment allocation when responding to the area of the fire/alarm
Take appropriate action with door procedures
Take appropriate action when considering your evacuation procedure
Understand and perform horizontal evacuation procedures
Use an evac-chair including staircase (practical) ensuring rescue safety procedures are identified according to need
Course Content
Introduction – including a safety brief
Premises fire alarm procedures
Awareness of fire alarm system
Practical demonstration of evac-chair
Carry out a fire scenario practical exercise
Recommended for: All staff – Maximum 8 delegates. Minimum 6 delegates.
Duration: Approximately 3.5 hours
Certification: A certificate of completion will be awarded.
Cost: Min 6 – Max 8 delegates at £89.25 per delegate (plus VAT)
Requirements:
A tested evac-chair and suitable staircase
Premises own fire procedures
Suitable Training room for the number of delegates
Note:
Due to the practical nature of this course we recommend that delegates wear flat shoes and trousers. Trainers must be made aware at the start of the course, whether students are able to complete the practical side of the course. This course can be tailored to include a specific industry sector according to your industry requirements i.e. residential care, office, industrial etc.
We would recommend that the course is best suited to be delivered from your own premises however, Bowthorpe Training Centre venue is available for this course should it not be possible.
Duration: Half day (3.5 Hours)

Location: available at your premises or our training facilities (see venues)