Norwich County Hall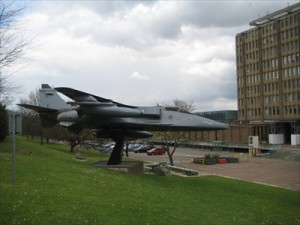 Facilities:
Limited Parking
Accessible via Postwick Park & Ride
Disabled Access
Only selected courses are available at this location (Please see below)
Max Capacity: 12
Note: Parking is available at County Hall.  On arrival please report to the Security Gate where you will be directed to the appropriate parking area. Please Note: Though we do have space for most vehicles, parking at County Hall is at a premium. Where possible we would ask you to car-share with colleagues who are attending this course.
Once you have parked, please report to main reception on arrival and you will be collected and taken to the training centre.
The training courses at this venue are provided  by the Resilience and Business Continuity staff from Norfolk County Council's Resilience team.
NCC's Resilience Team can offer tailored Emergency Management and Business Continuity Training for your organisation's particular needs. Training can be designed to reflect your concerns and help delegates understand the management structures and procedures implemented in the event of an emergency.
Emergency Centre, Norfolk County Council, County Hall, Martineau Lane, Norwich, NR1 2DH
Featured courses
Duration: Full day (13 hours)
Location: Off Site
Mental Health First Aid Course -2 days (Face to Face Training) Mental Health First Aid England accredited course– Launched and developed in 2007 by The Department of Health: National Institute of…
Duration: Full day (6.5-7 hours)
Location: On/Off Site
The Emergency First Aid at Work Course (Approved Person) is aimed at anyone looking to gain a basic level of First Aid training. The course meets the training legislative requirements…
What a fantastic couple of days we've had at The Royal Norfolk Show! Thank you to everyone who has stopped by the Emergency Services Village and picked up some fire…
Discover more »