News
Emergency Response Team Breathing Apparatus Initial Training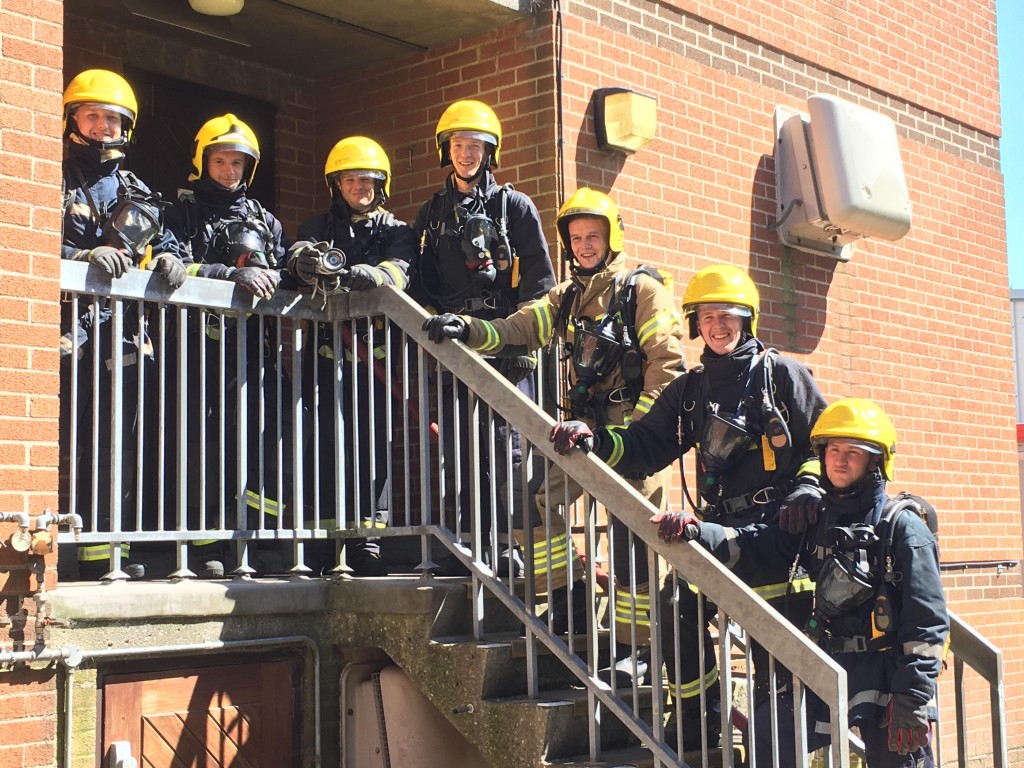 Great effort this week from the new members of British Sugar Cantley's Emergency Response Team who have completed their 3 day Breathing Apparatus Initial Course (probably loosing a few pounds due to the heat!)
The Breathing Apparatus Initial course is an entry level training course for delegates who are required to wear Breathing Apparatus for an emergency rescue team role.
The course is designed and structured to enable delegates to:
Understand the effects and safety requirements of wearing Breathing Apparatus on the body
Name the basic components of a B.A set
Understand the electronic/mechanical gauge
Understand how to put a B.A cylinder on the set
To show competency on a visual and high pressure test
To show competency on a face mask seal test
To be able to understand a B.A entry control board
Perform rapid deployment
Perform snatch rescue/valve isolation
Understand basic search procedures.
The course was delivered by Norfolk Safety CIC at the Norfolk Fire & Rescue Service Training Centre – Bowthorpe Training & Development Centre, Barnard Rd, Norwich NR5 9JB.
Norfolk Safety CIC is the official commercial training company of Norfolk Fire & Rescue Service and the training is delivered by current serving and retired Fire Fighters.
The delegates are completing their 2 day Initial Skills training today and tomorrow – gaining knowledge and practical experience using the various fire fighting and rescue equipment they will need to utilize in their Emergency Response Team roles.
The Emergency Response Team Skills Training days aim to assess the teams ability in various rescue and fire fighting scenarios.
These could include: Fire fighting and equipment, Understanding of medical and rescue equipment, Confined space and Working/Rescue at Height, Chemical Incidents, handover and collaboration with emergency services and more.
These exercises are held on the customers premises where the Emergency Response Team will be carrying out their roles to give a real site specific experience. This gives the team a chance to take part in scenarios they may face in their work environments and identify all the potential hazards.
Once this weeks training is complete the delegates will have a basic understanding of the Emergency Response Team roles and responsibilities. They will be required to undertake many drills and BA wears over the coming year and will undertake their BA Refresher Training and be assessed on their skills next year to monitor their development and record their competency.
For further information on our courses please see below:
We also offer a range of bespoke training solutions in rescue and Breathing Apparatus, Gas Tight Suits and Respirators/Breathing Equipment.
Working at height and Confined space courses inclusive or non-inclusive of rescue are also available.
Norfolk Safety CIC also can supply a range of equipment, PPE and Breathing Apparatus sets to meet your needs.
To discuss your training or product requirements please don't hesitate to contact us
Featured courses
Duration: Full day (7 hours)
Location: On/Off Site
Objectives: The delegate will be able to:- Produce & maintain a current working Fire Risk Assessment Evaluate current fire safety measures within the workplace Gain an overview of the Regulatory…
Duration: Half day (3.5 hours)
Location: On/Off Site
Our Fire Marshal course is our most popular training course. Suitable as a refresher course for those who have previously had training or for new Fire Marshals. The course has…
iPAD SP1 Defibrillator Someone in the UK has a heart attack every 5 minutes. What price can you put on someone's life? Clear & User Friendly To Operate and…
Discover more »