News
Fireworks, Sparkler and Bonfire Fire Safety Advice and Guidance
With Bonfire Night and even the New Year approaching the use and sales of Fireworks, Sparklers and Bonfires will begin to increase.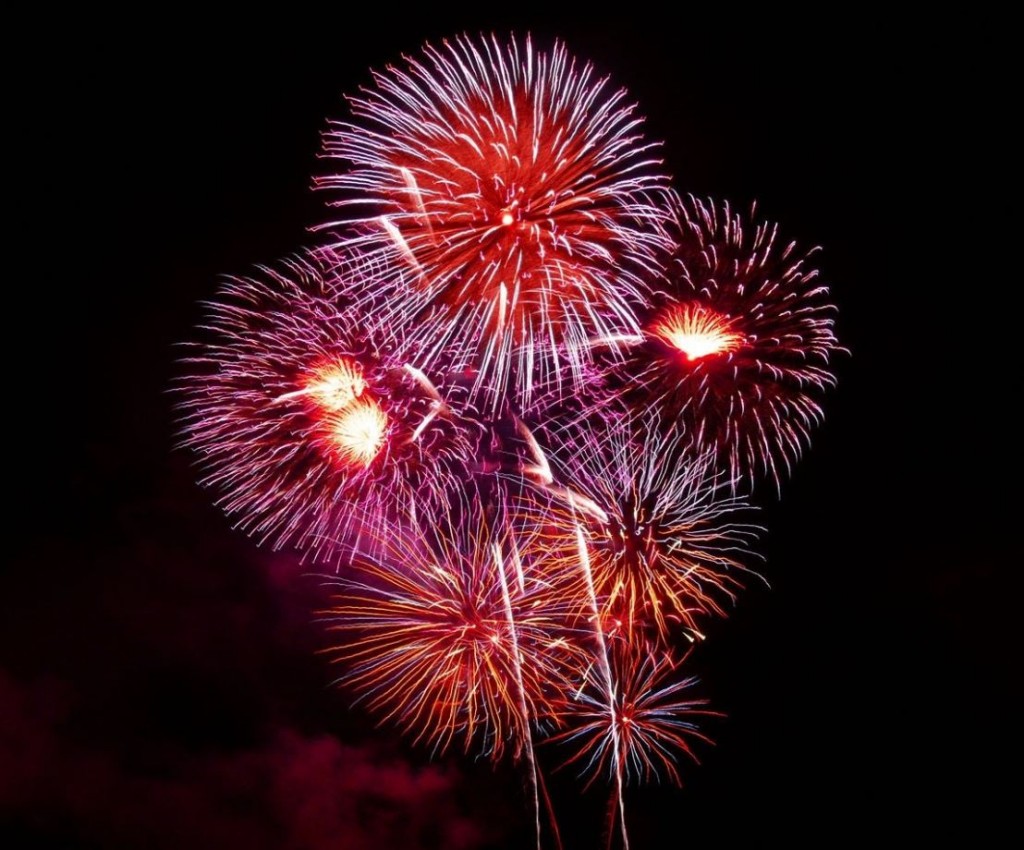 Fireworks should be used with responsibility and care as they can be extremely dangerous.
If you are thinking of purchasing or using Fireworks follow the safety steps in the firework code:
Only buy fireworks marked BS 7114
Only buy from a reputable retailer, not from car boot sales, markets or the side of the road
Make sure that any selection boxes are sealed when you buy them
Check all fireworks are not damaged or damp
Don't drink alcohol if setting off fireworks
Keep fireworks in a closed box
Follow the instructions on each firework carefully
Light them at arm's length using a suitable taper
Stand well back
Never go back to a lit firework, it may go off in your face
Never put fireworks in your pocket
Never throw fireworks
Always supervise children around fireworks
Light sparklers one at a time and wear gloves
Never give sparklers to children under five
Keep pets indoors
For more about firework safety visit the RoSPA (Royal Society for the Prevention of Accidents) website.
Sparkler Safety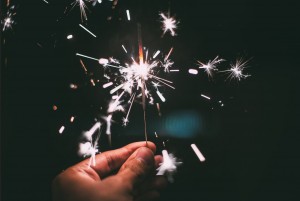 Safety with sparklers
Store sparklers and other fireworks in a closed box in a cool, dry place
Always light sparklers one at a time and wear gloves
Never hold a baby or child if you have a sparkler in your hand
Plunge finished sparklers hot end down into a bucket of water
Children and sparklers
Never give sparklers to the under fives
Always supervise children using sparklers
Give children gloves to wear when holding sparklers
Avoid dressing children in loose or flowing clothes – they may catch light
Show children how to hold sparklers – away from their body at arm's length
Teach children not to wave sparklers near anyone else or run while holding them
In an emergency
Cool the burn with cold water for at least 10 minutes
Cut around material sticking to skin – don't pull it off
Don't touch the burn or burst any blisters
Cover the burn with clean, non-fluffy material – cling film is ideal – to prevent infection
If clothing catches fire, get the person to stop, drop to the floor and roll them in heavy material like a curtain
Keep sparklers in safe hands
Bonfire Safety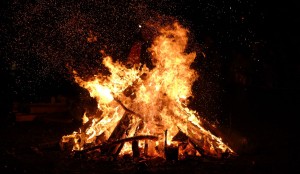 Site well away from houses, garages, sheds, wooden fences, overhead cables, trees and shrubs, at least 18 metres (60 feet)
Always site your bonfire away from fireworks
Build the stack so that it is stable and will not collapse, and on a solid surface if possible, such as concrete or compacted bare earth
Only burn dry material
Never burn dangerous rubbish such as aerosols, batteries, foam-filled furniture, tyres or anything containing plastic or paint
Never use flammable liquids – paraffin or petrol – to light the fire
Avoid lighting a fire in unsuitable weather conditions – smoke hangs in the air on damp still days
If it is too windy, smoke will blow into neighbours' gardens and windows, and across roads
Keep a bucket of water, the garden hose or a fire extinguisher ready
Never leave a fire unattended or leave it to smoulder – pour water on the embers
If the bonfire gets out of control, call the Fire and Rescue Service (999) immediately
Animal Safety
How to keep your pets safe:
Always keep dogs and cats inside when fireworks are being let off
Close all windows and doors and block off cat flaps
Ensure dogs are wearing some form of ID
Prepare a den for your pet where it can feel safe and comfortable
Let your pet pace around, whine, miaow and hide if it wants to
Try not to cuddle and comfort pets as they will think you are worried too
Avoid leaving pets alone during whilst fireworks are being let off
Don't tie your dog up outside while fireworks are being let off
Never take your dog to a firework display.
For further information on how to keep you pets safe, including small animals and horses and ponies, read the Blue Cross or the RSPCA guides.
For further guidance and information please visit the Norfolk Fire & Rescue Service webpage: https://www.norfolk.gov.uk/safety/norfolk-fire-and-rescue-service/safety-advice-and-guidance/home-safety-advice/fireworks 
Featured courses
Duration: Full day (6.5-7 hours)
Location: On/Off Site
The Emergency First Aid at Work Course (Approved Person) is aimed at anyone looking to gain a basic level of First Aid training. The course meets the training legislative requirements…
Duration: Half day (3.5 hours)
Location: On/Off Site
Our Fire Marshal safety training is our most popular course. Suitable as a refresher course for those who have previously had training, or for new Fire Marshals. The Fire Marshal…
What a fantastic couple of days we've had at The Royal Norfolk Show! Thank you to everyone who has stopped by the Emergency Services Village and picked up some fire…
Discover more »