News
New Course – Mental Health First Aid Champion
We are pleased to announce that as of March 2023 we will be adding a new course – Mental Health First Aid Champion.
With Mental Health awareness on the rise within society and evidence suggesting that 12.7% of all sickness absence days in the UK can be attributed to mental health conditions, we think its vital that employers and employees have the skills to assist someone in crisis.
Our course is internationally recognised and is one of the few on offer that is accredited by Mental Health England, giving you confidence that ours is the right choice!
We are rolling out the 1 day course initially with the scope to introduce the 2 day course in the future.
This is a course labelled for 'work', but we believe that wellbeing isn't just for the workplace and this will equip you with the skills to possibly assist friends & family also.
Find out more about our new course – Mental Health First Aid Champion here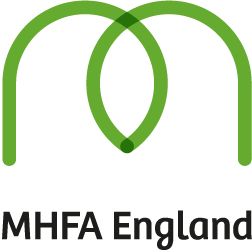 Featured courses
Duration: Full day (6.5-7 hours)
Location: On/Off Site
The Emergency First Aid at Work Course (Approved Person) is aimed at anyone looking to gain a basic level of First Aid training. The course meets the training legislative requirements…
Duration: Half day (3.5 hours)
Location: On/Off Site
Our Fire Marshal safety training is our most popular course. Suitable as a refresher course for those who have previously had training, or for new Fire Marshals. The Fire Marshal…
What a fantastic couple of days we've had at The Royal Norfolk Show! Thank you to everyone who has stopped by the Emergency Services Village and picked up some fire…
Discover more »