News
North Earlham Family Open Day!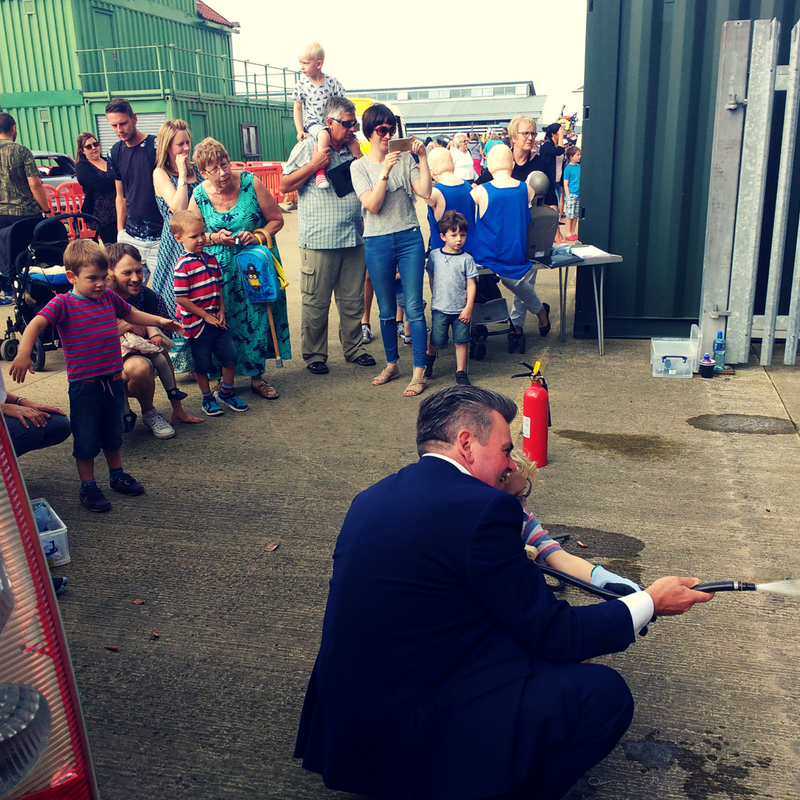 On Saturday 13th August, Families were welcomed to the North Earlham Fire Station to celebrate its 10th year of service which has seen the stations fire fighters attend around 40,000 emergencies.
Guests were treated to activities, stands and demonstrations from across the local emergency services for the celebrations, with all profits and donations going to the firefighters charity which works closely with the fire service providing support to previous and current fire fighters around the country.
The East Anglian Air Ambulance even made an appearance, landing just oposite the station to show its support. This came as a great suprise to everyone including the fire fighters who were taking part in a live demonstration at the time.
Services in attendance included:
Norfolk Fire and Rescue Service
Norfolk Safety CIC
Norfolk Constabulary
East Anglia Air Ambulance
SOS BUS Norwich
USAR (Urban Search and Rescue)
Norfolk Fire & Rescue Service Cadets
Guests were also given the opportunity to step up and put out a range of fires at the Norfolk Safety CIC exhibit. The activity gave children and adults alike a chance to learn how to correctly operate an extinguisher in a real fire situation. An activity which proved hugely popular among the guests in attendance. Norfolk Safety CIC is a community interest company which provides training to commercial businesses across the country offering a large selection of courses from First Aid, Fire Marshal and more bespoke safety training which is all delivered by Norfolk Fire and Rescue Service personnel. Being a community interest company all of the profits are ringfenced back into the local community by funding community projects which benefit those in the county with the one goal of creating "a safer Norfolk".
The company is based in the Norfolk Fire and Rescue Training & Development Centre in Bowthorpe, where the majority of the training courses take place.
Courses available include (click for more information):
Bespoke courses for individual company needs also available.
Glenn Floydd Norfolk Safety CIC managing director said "There was a great turn out from local families today showing support to a worthy cause. We hope our fire extinguisher challenge was both enjoyable and informative. Many of those who took part admitted to having no previous experience in using extinguishers or fire fighting equipment. We hope they can go home now a little more prepared if they were to find them selves in a fire situation."
Featured courses
Duration: Full day (7 hours)
Location: On/Off Site
Objectives: The delegate will be able to:- Produce & maintain a current working Fire Risk Assessment Evaluate current fire safety measures within the workplace Gain an overview of the Regulatory…
Duration: Half day (3.5 hours)
Location: On/Off Site
Our Fire Marshal course is our most popular training course. Suitable as a refresher course for those who have previously had training or for new Fire Marshals. The course has…
iPAD SP1 Defibrillator Someone in the UK has a heart attack every 5 minutes. What price can you put on someone's life? Clear & User Friendly To Operate and…
Discover more »