Normit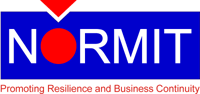 Welcome to Normit – Resilience specialists for Business and Organisations
Resilient organisations are stronger, better prepared and adaptable and can survive disruptions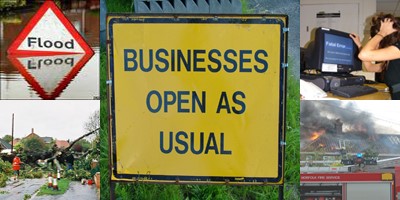 Normit works to promote and increase Resilience, Emergency Planning and Business Continuity throughout the UK by providing high quality support, training, exercises and consultancy to businesses and organisations.
We are the leading experts in our field working closely with organisations of all sizes from the public, private and voluntary sectors. Our specialist trainers are from all types of industry ensuring that we use our experience to provide you with an expert service, developing the Resilience of your organisation.
 Aims
Our aim is to increase resilience throughout the UK by providing high quality support, training and consultancy to businesses and organisations by:
Promoting Business Continuity and Emergency Planning
Providing high quality, cost effective guidance, training and exercise facilitation
Providing a platform, through the Normit Network, to enable the sharing of best practice and lessons identified
Provision of Business Continuity support and advice in line with the requirements of the Civil Contingencies Act 2004.
The Normit Network
The Normit Network comprises organisations in the business, voluntary and public sectors committed to strengthening and enhancing their own resilience and that of their community through collaborative actions. The network contributes to the development of resilient organisations and communities through the promotion of emergency planning and business continuity best practices.
Access to training and consultancy services to enhance your skills, knowledge and attitudes in emergency planning and business continuity management at competitive rates.
Sharing of knowledge, experience and best practice through a variety of channels including networking events, publications and the use of relevant social media.
Access to high quality exercise design and facilitation.
Development of mutual support in the event of a major emergency or significant business disruption. 
Emergency Planning
Training Courses 
Emergency management courses are available via Normit training on application, through normit@norfolk.gov.uk . Please contact us to enquire about emergency management, resilience or emergency planning awareness courses.  We will be happy to discuss your needs further, individually.
Click here and enter course name for available dates
Business Continuity
Business Continuity Management is part of Business Survival. It's not a complex subject and doesn't necessarily take up vast resources and time. Time spent now can prevent a major disruption turning into disaster for your business. Business Continuity is…simply knowing and understanding your business.
Training Courses
Click here and enter course name for available dates
Downloads
We have written a selection of free to download resources to help small to medium sized business develop their own Business Continuity Management processes.
(Click to download)
Don't Gamble With Your Business
What would you do (Business Continuity Poster)
Contact Normit
Telephone us on 01603 222016
Normit, Resilience Team, County Hall, Martineau Lane, Norwich, Norfolk, NR1 2DH.
Useful links:
Business Advice
Weather and flooding
Useful websites
Featured courses
Duration: Full day (7 hours)
Location: On/Off Site
Objectives: The delegate will be able to:- Produce & maintain a current working Fire Risk Assessment Evaluate current fire safety measures within the workplace Gain an overview of the Regulatory…
Duration: Half day (3.5 hours)
Location: On/Off Site
Our Fire Marshal course is our most popular training course. Suitable as a refresher course for those who have previously had training or for new Fire Marshals. The course has…
iPAD SP1 Defibrillator Someone in the UK has a heart attack every 5 minutes. What price can you put on someone's life? Clear & User Friendly To Operate and…
Discover more »