iPAD SP1 AED Workplace Defibrillator (From only £1100* RRP £1325)

iPAD SP1 Defibrillator
Someone in the UK has a heart attack every 5 minutes.
What price can you put on someone's life?
Clear & User Friendly To Operate and Maintain 
Guidance at every step with clear illuminated illustrations, calm voice prompts & large responsive buttons.
Automatic Adjustment To Background Noise
Voice prompts can adjust up to 90dB, so it can always be heard easily in noisy environments.
Simple Switch Selection From Adult To Child Mode
The same set of electrode pads for both adults and children. No additional pads required, saving time and expense..
CPR Detection & Metronome
Ensures CPR is being performed, giving an audible guidance to keep chest compressions going at the correct rate.
Pre-connected Adult/Child "SMART" Electrode Pads
Pad indicator display illustrates PAD life remaining, with verbal instructions to "replace pads" or "connect pads".
Plug-in PAD Adapters To Stop PAD Changes When Backup Arrives
Pad compatibility with front line vehicles of the NHS Ambulance Services, streamlines the handover of a patient to advanced care.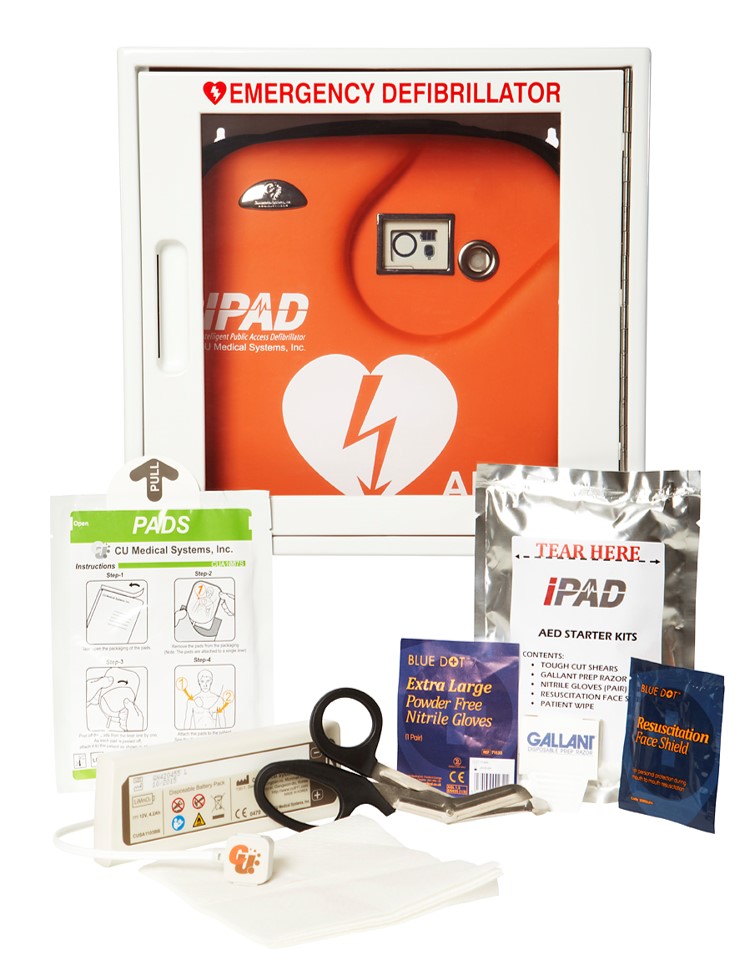 Contents:

iPAD SP1 unit
1 LiMnO2 battery pack
1 orange carry case
Starter pack (Nitrile gloves, Gallant prep razor, 2 large dry patient wipes, CPR face shield & Tuff cut scissors)
Set of adult/children electrode pads.
(Replacement battery packs, accessories and internal/external cabinets are also available from Norfolk Safety CIC)
Pricing:
Package A – £1100 + VAT* (RRP £1325)
iPAD SP1 unit
Full product set-up
Basic life support training
CPR & Defibrillator training
First response training
*When purchased with Practical CPR & Defibrillator familiarisation training for 8-12 people @ £68.25 per person
Package B – £1250 + VAT (RRP £1325)
iPAD SP1 unit
Full product set-up
Additional products also available such as Defibrillator accessories, replacement pads, batteries, Internal/external cabinets.
For more information on any of our products please contact us.