News
Earlham Green Watch – 3 Peaks Challenge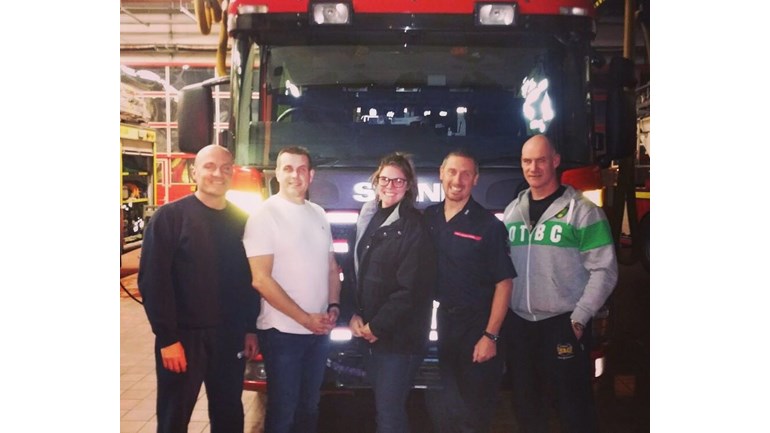 In 2010 members of Earlham Green Watch took park in the 3 Peak Challenge to raise money for The Fire Fighters Charity. 7 years later they have decided to take in this again, 4 members of the original team along with a few new members will put their older bodies through this tough challenge including Fire Fighter and Norfolk Safety CIC trainer Jason Legg.
This is a mountain endurance challenge in which participants attempt to climb the highest peaks in Scotland (Ben Nevis 4,406 ft.), England (Scafell 3,206 ft.), and Wales (Mount Snowdon 3,560 ft.) consecutively within 24hrs, including travel between the 3 peaks.
The aim is to complete the 3 climbs and all driving within 24hrs. Once completed, each team (minimum of 4 walkers to a maximum of 9, supported by 2-3 drivers in one mini-bus) will have walked over 20 miles, ascended more than 10,000 feet and driven over 500 miles!
This challenge tests not only the fitness but also the physical and mental toughness of participants as it involves challenging walking conditions, prolonged physical discomfort and sleep depreviation.
The 2017 team of walkers will be David Peacock, Phil Howitt, Ian Stolworthy, Jason Legg and Rebecca Heginbotham, and the drivers will be Andrew Heginbotham and Phil Berry.
Please donate generously to this great cause with donations going to The Fire Fighters Charity
Featured courses
Duration: Full day (7 hours)
Location: On/Off Site
Objectives: The delegate will be able to:- Produce & maintain a current working Fire Risk Assessment Evaluate current fire safety measures within the workplace Gain an overview of the Regulatory…
Duration: Half day (3.5 hours)
Location: On/Off Site
Our Fire Marshal course is our most popular training course. Suitable as a refresher course for those who have previously had training or for new Fire Marshals. The course has…
iPAD SP1 Defibrillator Someone in the UK has a heart attack every 5 minutes. What price can you put on someone's life? Clear & User Friendly To Operate and…
Discover more »